Retail Manager
Retail sales, Whisky and Spirits Buyer, tasting, events.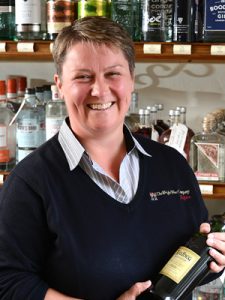 Katie joined the company in 2005 from the restaurant trade and has become the backbone of the Wright Wine Company's retail operation.
The title, 'Retail Manager' is quite humble for what she does on a day to day basis, combined with her encyclopedic knowledge of wine, whisky and spirits.
Often the first point of call to anyone visiting our premises, Katie also organises all our whisky, gin and wine-tasting events throughout the year, with clockwork efficiency.
Katie also takes responsibility for all our spirits ordering. If Katie says we have something in stock, then we have it in stock!

Level 3 Advanced certificate in Wines and Spirits